2019 | 2018 | 2017 | 2016 | 2015 | 2014 | 2013 | 2012 | 2011 |
Datavideo launches new Test and Measurement Systems
In the past, test and measurement equipment was designed exclusively for broadcast engineers. Vectorscope and waveform read-outs sketching out shapes on a scope were readily understood by technicians fluent in the language of signal analysis.
Datavideo commits to Android tablets with its new TP-300 prompter kit
In the wake of new prompting apps that support both Apple's iOS and Google's Android operating systems, Datavideo has unveiled a prompter rig that extends hardware support to Android tablets as well as the iPad and iPad 2.
RackBuilder-App
Design, develop and configure
the perfect solution for your needs.
Download the
Datavideo AV Solutions Guide
---
Download the
Product Specifications 2018/2019
---
Download the
Product Guide 2018/2019
---
Download the
Virtual Studio Solutions
brochure.
Latest Movie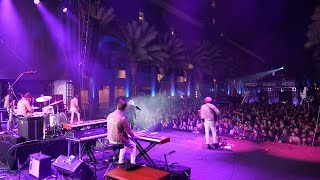 All Videos