2019 | 2018 | 2017 | 2016 | 2015 | 2014 | 2013 | 2012 | 2011 |
Datavideo announces important new additions to its already extensive range of vision mixers.
The SE-600 is a low cost 8 input standard definition switcher and is available in hand-carry format as the HS-600. The SE-2800 HD/SD switcher features 12 inputs with 4:2:2 10 bit broadcast quality and is small enough for mobile or OB situation. Datavide
Datavideo's Handy Andy Prompter
Datavideo's popular dv Prompter software is now available on the Google Android platform. Ready for immediate download from the app store, the Android version comes in the wake of the Apple iPhone version which is rated 4+ by its users.
RackBuilder-App
Design, develop and configure
the perfect solution for your needs.
Download the
Datavideo AV Solutions Guide
---
Download the
Product Specifications 2018/2019
---
Download the
Product Guide 2018/2019
---
Download the
Virtual Studio Solutions
brochure.
Latest Movie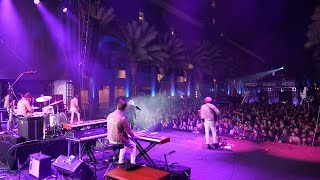 All Videos