2019 | 2018 | 2017 | 2016 | 2015 | 2014 | 2013 | 2012 | 2011 |
Sheraton Towers Singapore Upgrades AV Facility
Hotel Owner may dislike the slow economic activity, however, facility managers look upon them rather more positively since it is a good time to upgrade hotel facilities. The renovation work recently took place at the 420-room Sheraton Towers in Singapore.
The Sheraton Towers plans to build a Grand Ballroom on level two and three adjacent function rooms with A/V facilities upgrade. Concept Systems Technologies, a reputable A/V systems integrator in South East Asia, will be involved heavily in part of this facility upgrades project.
photo: Millions of business travellers visit Singapore every year, the hotel industry is very prosperous in Singapore.
photo: Business conference venues are also important business items for the hotels.
photo: Ballrooms and function rooms in the hotel must have A/V facility to meet the needs of customers operating audio and video devices.
Datavideo is well known for its live video solution. In this project, Concept Systems will adopt the following devices:
1 x Datavideo SE-2850 switcher
2 x RMC-180 control unit
5 x PTC-150 camera
2 x DAC-8P SDI-to-HDMI scaler
photo: Datavideo PTZ Cameras and RMC-180 PTZ Camera Control Unit.
Since none of hotel managers would like to see idle capacity, room upgrades at the Sheraton Towers was set to compressed time limits. Owing to Datavideo's complete product lines and easily-to-integrate equipment, Concept Systems Technologies was able to complete the installation in time by following simplified workflows without employing the complex diagrams.
In addition to simplified workflow, Datavideo's devices are also extremely easy to use. Intuitive panel control and a user-friendly interface allow users to gain valuable easy-to-learn experiences. Datavideo has achieved tremendous success in live video production which has never been so easy ever before. AV technicians can easily handle the A/V facilities and feel comfortable without any trouble. Having entrusted the upgrades to Concept Systems Technologies, the Sheraton Towers' state-of-the-art A/V systems are able to support the use for a live band, a corporate event, a wedding or a private party.
The room upgrades with new A/V facilities have improved efficiencies and smoothed the daily operation of the facilities. Now, the hotel could maximize bookings by providing room flexibility rather than troubleshooting.
photo: A/V facility must be easy to use and highly compatible with other devices so that any AV technicians can operate facilities with a very low learning curve.
RackBuilder-App
Design, develop and configure
the perfect solution for your needs.
Download the
Datavideo AV Solutions Guide
---
Download the
Product Specifications 2018/2019
---
Download the
Product Guide 2018/2019
---
Download the
Virtual Studio Solutions
brochure.
Latest Movie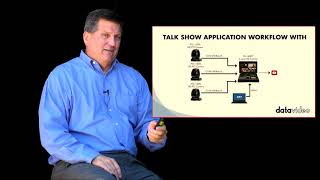 All Videos