2019 | 2018 | 2017 | 2016 | 2015 | 2014 | 2013 | 2012 | 2011 |
Live Streaming for the NAMM Show 2018
January 25-27, 2018, Datavideo will use the NVS-25 to provide the NAMM Show with our state-of-the-art encoding technology to stream live video interviews. The interviews will be done from inside the Anaheim Convention Center, and they will be sent to several viewing destinations. Viewing platforms will include websites for Guitar World, Paradise Magazine, and Pensado's Place.
UPDATE:
For the latest news on where to watch our live streams for the NAMM Show, please visit our Facebook page at www.facebook.com/datavideousa
RackBuilder-App
Design, develop and configure
the perfect solution for your needs.
Download the
Datavideo AV Solutions Guide
---
Download the
Product Specifications 2018/2019
---
Download the
Product Guide 2018/2019
---
Download the
Virtual Studio Solutions
brochure.
Latest Movie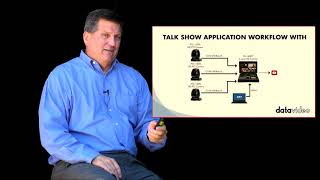 All Videos