2019 | 2018 | 2017 | 2016 | 2015 | 2014 | 2013 | 2012 | 2011 |
Datavideo products now come with an industry leading 3-year warranty
Datavideo Technologies, an audio visual equipment manufacturer, has now officially extended its product warranty to 3 years from July 1, 2017. This move reflects the company's mission to deliver long-term support to its customers.




In the fast paced world of video production, product reliability and guaranteed up-time are essential, especially in live TV and live events. The increasing commoditization of products within the sector has brought massive benefits including massive feature sets at low prices. However, mass production and an IT-centric approach to products has in many cases reduced the life span of a product or made technologies prone to over-heating or instability.

Datavideo has remained true to its core belief that products should continue to operate reliably for years. As such, Datavideo proudly and officially announces the extension of our product warranty period to 3 years. Equipment purchased from Datavideo will be fully covered for parts replacement, equipment testing, and product services.

The 3-year warranty is a promise to our customers. In addition to product quality and features, Datavideo once again leads the industry with our free warranties.

Among AV and broadcast manufacturers, Datavideo is the only broadline equipment provider that offers this length of product warranty period. The 3-year warranty is not only our commitment to providing better product services but also a significance of Datavideo's confidence in a product quality. From now on, all Datavideo products registered on our official website within 30 days of purchase will qualify for a free two year extension to the standard warranty. The rights of existing customers will also be guarded by providing them with the same 3-year warranty if they register their products on our official website during the period from 1 July 2017 to 31 July 2017.

Certain parts with limited lifetime expectancy such as LCD panels, DVD drives, Hard Drive, Solid State Drive, SD Card, USB Thumb Drive, Lighting, Camera module, PCIe Card are not covered. The warranty period varies by product. Please check our official website for details of specific product warranty.
RackBuilder-App
Design, develop and configure
the perfect solution for your needs.
Download the
Datavideo AV Solutions Guide
---
Download the
Product Specifications 2018/2019
---
Download the
Product Guide 2018/2019
---
Download the
Virtual Studio Solutions
brochure.
Latest Movie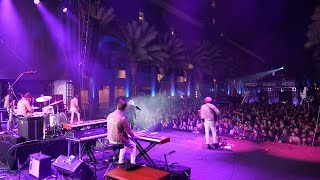 All Videos