2019 | 2018 | 2017 | 2016 | 2015 | 2014 | 2013 | 2012 | 2011 |
Datavideo Sponsors BBC Media Action Somalia
Datavideo has donated a complete HS-2800 8 channel mobile switcher with built in intercom to this project, which has been used gratefully in various setups.
The team in Somalia recorded debate programs around the elections and had trouble directing multi camera shows. "We were only able to record our debate program on cards in cameras and involved a huge edit afterwards. Now we are able to create professional multi-camera programmes and do live shows." claims Abdisalan Ahmed, Production Manager from BBC Media Action in Somalia. "The headsets and belt packs used by the cameramen has also hugely improved the program as the intercom system has now allowed the director to communicate with the cameramen to obtain different shots and reactions as the debate goes on and do the mix in real time."
Datavideo is proud to sponsor an honest program as BBC Media Action. "Bringing high quality TV production to markets like Somalia is one of the key values of Datavideo" claims Johan Lieffers, General Manager at Datavideo Technologies Europe BV. "Datavideo equipment is easy to learn and master, fast to deploy and durable. Factors that really matter in a situation like this."
RackBuilder-App
Design, develop and configure
the perfect solution for your needs.
Download the
Datavideo AV Solutions Guide
---
Download the
Product Specifications 2018/2019
---
Download the
Product Guide 2018/2019
---
Download the
Virtual Studio Solutions
brochure.
Latest Movie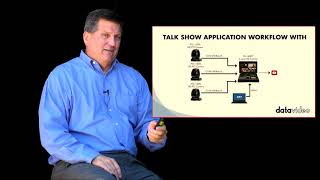 All Videos