2019 | 2018 | 2017 | 2016 | 2015 | 2014 | 2013 | 2012 | 2011 |
Datavideo's sub-£500 DVP-100 to democratize professional studio teleprompting
Launching at BVE 2016 in London, DV Prompter Pro Server (DVP-100) is only the size and cost of a mini converter, yet it promises to bring multi-screen teleprompting to the masses.
Low cost prompters based around a consumer tablet have been around for some years, with products like Datavideo's TP-300 selling in very high numbers. Easy to transport, control and use, until now they have been limited by the inability to synchronize and update multiple prompters within a studio. DVP-100 overcomes this fundamental issue, giving studio managers the ability to run multiple presenter prompters, all managed by any laptop or tablet.
DVP-100 creates a wireless network that sends scripts to connected tablets – or any display with a built-in browser - in real-time. As such, all screens are synchronized, allowing the presenter the freedom to roam within the studio, safe in the knowledge that each teleprompter has the identical script and the same position. Furthermore, any changes made to the script are reflected immediately by all prompters: changes to a story or breaking news items can be inserted instantly, with no downtime.
"This solution brings professional studio prompting to every size of studio. Our TP range of teleprompters first brought low cost tablet prompting to the sector. This new innovation now delivers on the promise of synchronized multiscreen prompting, giving users broadcast functionality at an incredibly low price."
DVP-100 is now shipping and is available now from resellers. The MRSP is just £329/€449 + VAT.
RackBuilder-App
Design, develop and configure
the perfect solution for your needs.
Download the
Datavideo AV Solutions Guide
---
Download the
Product Specifications 2018/2019
---
Download the
Product Guide 2018/2019
---
Download the
Virtual Studio Solutions
brochure.
Latest Movie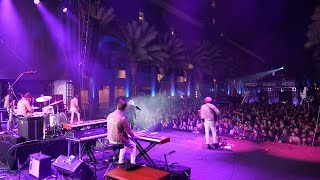 All Videos