2019 | 2018 | 2017 | 2016 | 2015 | 2014 | 2013 | 2012 | 2011 |
Dalarna University updates chromakeyers to DVK-300HD
Dalarna University is the leading University in Sweden when it comes to online learning in a MOOC environment. Dalarna has a range of tools and online education that can give access to high quality education to people who want to study but live far away from an actual university, or who want to study in their own time.
Lectures at Dalarna are being followed either live or through VOD. Dalarna also provides tools to take exams and see online results. Their goal is to facilitate a complete online university, providing not only education but also flexibility and results.
Dalarna is streaming a large number of different courses and lectures. To keep up with ever changing demands they decided to upgrade all equipment in 15 lecture halls. For chromakeying they chose the Datavideo DVK-300HD as the key part of the setup. After careful evaluation they found the DVK-300HD the best chromakeyers in terms of quality, ease of use and cost-effectiveness.
RackBuilder-App
Design, develop and configure
the perfect solution for your needs.
Download the
Datavideo AV Solutions Guide
---
Download the
Product Specifications 2018/2019
---
Download the
Product Guide 2018/2019
---
Download the
Virtual Studio Solutions
brochure.
Latest Movie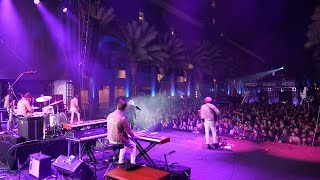 All Videos